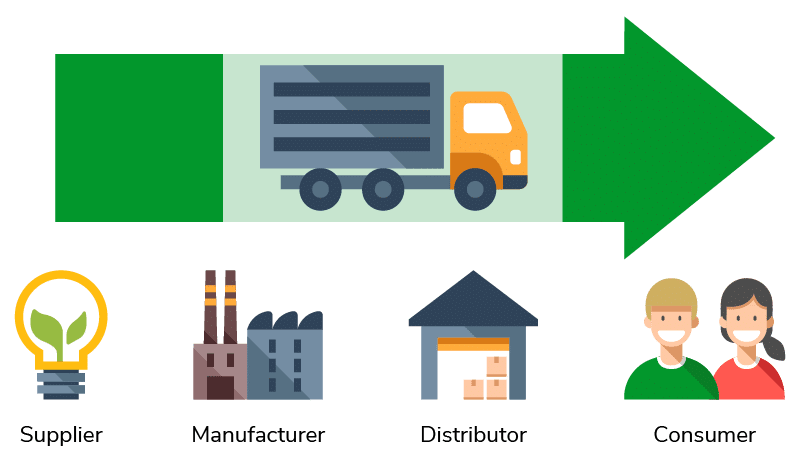 Third Party Logistics Service (3PL)
Third-party logistics or 3PL logistics is a business process followed by the companies to outsource their logistics and supply chain activities to a 3PL service provider specialized in handling different logistics functions. Third Party logistics service providers are specialized in handling different logistics functions such as warehousing, transportation, and freight and forwarding. 3rd Party Logistics is helpful for businesses that are unable to purchase their own fleet of vehicles. In addition, 3PL services help companies to concentrate on their core business activity.
Zielen Logistics is the most reputed 3rd party logistics company in India. We provide 3pl services all over India at a very reasonable cost. Among the 3PL companies in India, We have focused on making the path for growth of a company as smooth as possible. Zielen warehousing is the need in most of the businesses. They don't have to handle these eCommerce duties by themselves. As a third party logistics company in India, we offer perfect options for companies who are facing storage space issues with their need surpassing capacity. For finding proper warehousing solutions, high technology requires that deals with data securely. Our 3PL warehousing service is best from others.
Reasons to Hire Zielen Logistics for Third Party Warehouse service in India
Zielen Logistics is one of the top 3PL logistics companies in India. We have a good team of highly experienced and dedicated people. We have warehouses in all the metro cities like Hyderabad, Bangalore, Pune, Mumbai, Delhi, Gurgaon, Vishakhapatnam, Chennai, and many more. So, you can take 3PL logistics services anywhere in India. There are lots of 3rd party logistics providers available in the market, but we are the best. When any company grows, they usually run into challenges to meet the demand of its supply chains.
3PL Service is a service that enables enterprises to outsource or make use of third -party businesses to carry out tasks to completion in its supply chain.
Benefits of 3rd Party Logistics Services:
Reduction in Costs and Time
Increased Flexibility and Scalability
Greater Access to Expertise and Experience
Risk Mitigation
Improve Customer Experience for Companies
Enable Business Growth and Market Expansion
Time Tracking
Easy
Payment
100% Safe delivery